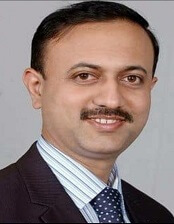 Dr GIRISH A C
Membership No.: 2015/KA/11
---
About Me
Dr.Girish.A.C has distinguished himself among his peers at every level of his academic career. He did his Super speciality Course (MCh) in Plastic Surgery from one of the reputed Medical College – Bangalore Medical College & RI, Bangalore (Karnataka).
Dr. Girish.A.C was further recognized for his achievements in Medical College, a distinction reserved for the top students in each class. Dr.Girish.A.C is in the field of Cosmetic Surgery for several years & his results speak more than him. Excellent results are tell-tale evidence for his master craft.
Dr. Girish is a qualified Plastic Surgeon. Dr.Girish is one of the most highly skilled Cosmetic & Plastic Surgeon in the Country. He has more than a decade of experience, during which time he has helped numerous patients to realize their dreams to enhance their appearance. Dr. Girish's impressive credentials and more than three thousands of successful cosmetic procedures also attract many Cosmetic Surgery service-seeking patients from across the country.
---
---